A graduate of the National School of Fine Arts in Nice in 1985, Christophe Pillet then moved to Milan to study with the greatest at the Domus Academy. He graduated in 1986.
Based in Milan, he worked for four years with Michele De Lucchi, Carlotta de Bevilacqua and Martine Bedin. He then joined Philippe Starck in Paris from 1989 to 1993. He created his firm in Paris in 1993. Elected designer of the year in 1994, he has since received numerous awards.
Architecture, objects, furniture, artistic direction: his signature is invariably associated with the largest brands and with projects whose weight and prestige are constantly growing.
Whether it concerns the transformation of Lancel boutiques in France and around the world, the design of the Sezz Hotel in Saint-Tropez, the Sahrai Hotel and the Maison Blanche restaurant in Fez, or the creation of stands for Renault at international motor shows, the breadth and variety of its projects have one thing in common, regardless of scale. Whether as design director for Lacoste, or in long-term collaborations with Driade, Cappellini and Emu, Porro's thoughtful interpretations exemplify a high-flying chic, distinguished both by its precision and rigor.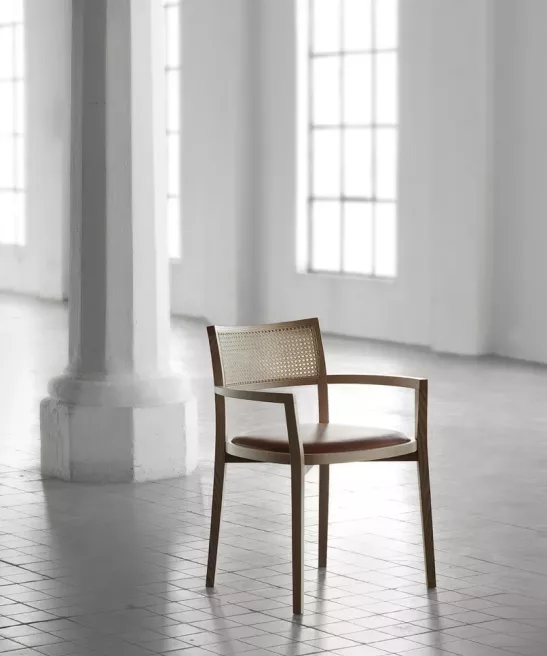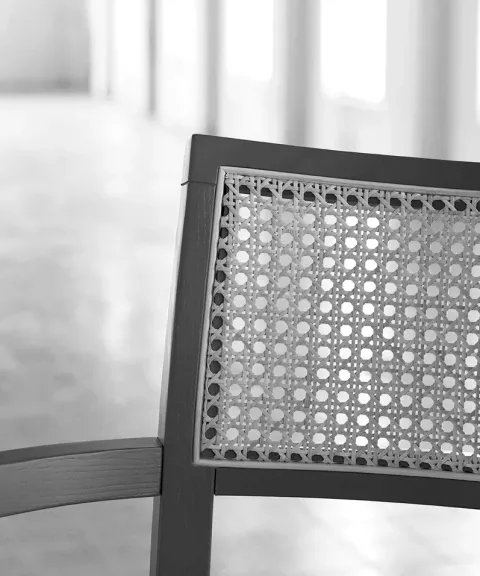 If there is a Pillet style, it is that of efficiency and service, in the sense of functionality: the ability to crystallise, in the project, the excitement of the proposal. Collaborations over time, such as those with Catherine Malandrino and Jean Claude Jitrois, signify his interaction with the world of fashion, an area particularly dependent on the art of seduction.
Pillet's works also testify to the ability, still rare in France, to obtain recognition on a global scale (in Japan, the United States, Great Britain). The sensitive and material translation of a happy relationship with the world – which, logically, doesn't care about borders.
The collections imagined by Christophe Pillet are mainly of Italian origin. There were certainly few places as magical as Milan for designers in the '80s. Business in Italy has never ceased to be a family affair, where large companies remain loyal and where the idea of meeting is still privileged.
After graduating from the Domus Academy (master class), he was part of the Memphis group (as an assistant to Martine Bedin and Michele De Lucchi), when they were at the forefront of a new approach to design.
Back in Paris, Pillet participated in the development of the Starck firm, at a time when the interiors of American hotels and the toothbrush were undergoing a major reinvention.
In 1993, Christophe Pillet created his own firm. The same year, he was named "Designer of the Year" at the Salon du Meuble in Paris, and his independent career was launched.
His personality and his career have distinctive characteristics. Coming in from an art school (he studied in Nice), he first embarked on a musical career: he kept a taste for certain rhythms and time signatures, as well as a search for harmony. Displacement, travel, transit: the interest in movement has never ceased to be present.
The design accommodates this desire for ubiquity, that of gaining intimacy with a problem as well as the greatest possible distance, thus creating the conditions for innovation. This is evidenced by the attention now paid to architecture in the firm's projects, or the emphasis placed on "modest" projects, where practicality and economy are exclusively favoured over any other criteria. Movement responds to encounters and curiosity. Between dissipation and concentration, fantasy and rigor, they are an inexhaustible source of dynamic richness for projects, as well as for their international developments.
I am not looking for the extraordinary, but to reveal what is beautiful and moving in the ordinary.
RBC AVIGNON
Christophe Pillet, who was at the helm 20 years ago when designing RBC's vessel in Avignon, brings together projects with very different typologies, scales and contexts.
At the time, when he imagined the RBC showroom in Avignon, Christophe Pillet said to himself that it was necessary to sublimate the products of the big houses that would be presented in this place. He therefore designed a display stand, or rather a chair "which should be up to the height of the pieces that will be presented there".
For this, Christophe Pillet chooses noble, industrial materials, with a "technical" side but durable over time. While maintaining a relatively distant style, to give pride of place to the furniture presented.
His wish: to make this showroom a permanent place, which lasts over time, and that is not just a fashionable or trendy project.
A successful bet: 20 years later, the place has not aged a bit!